This role is often described as a hero, guru, superman, a leader, a servant, a problem-solver, an empath, and a great communicator? Hm, this really sounds like a superhuman, doesn't it?
Let's go a few steps back.  Who are we to be looking for such an extraordinary persona?
We are a group of enthusiasts who believe in progress, knowledge, continuous education, and the power of a team. That's why we got hooked on Agility and we have been living and breathing Agile for over a decade now. From interactive workshops, meet-ups, webinars, podcasts to courses and conferences we have been helping companies and individuals on their way to Agility.
We are looking for a Scrum Master (Yes, that super-human description from the beginning is the Scrum Master, a pivotal role in a Scrum team).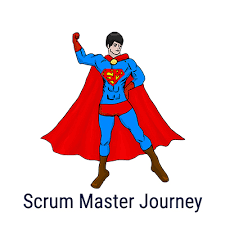 We are Agile Serbia and you are the Scrum Master, with a desire and a firm plan to become an Agile Coach. And we can support you with that. Our pool of trainers, coaches, and Agile professionals is here to help you to further develop your coaching skills, and our cooperation with notable certification bodies can help you get closer to reaching that goal.  We are here to help you become proficient in coaching and mentoring and to learn how to help people and companies to figure out the right solutions for their challenges.
Now, that we've established who you are, let's see where your magic really lies:
You coach team members, proactively eliminating barriers and facilitating team delivery on sprint goals
You are charged with ensuring all scrum-based activities are completed in a timely manner, this includes: defining and organizing Scrum roles, sprint planning, daily scrum/ standups, sprint reviews, and sprint retrospectives.
With other Scrum roles (Product Owner and Team) you review and develop the scrum artifacts including product backlog and sprint backlog. With this inseparable duo, you are responsible for keeping Scrum moving, and continuously reporting on developments, celebrating successes, and defining, understanding, and resolving roadblocks.
You operate flexibly, and you are open to opportunities for the Scrum team to reflect on and improve their process and outcomes.
To put it simply, you are our go-to person for applying scrum to produce high-quality work. Your duties include removing impediments and coaching team members on Agile methodologies.
This is what we are looking for in you:
Experience in a scrum master role
Excellent presentation skills
Excellent knowledge of Scrum techniques and artifacts (such as the definition of done, user stories, backlog refinement)
Good knowledge of other Agile frameworks (Kanban, Scrumban, LeSS)
Excellent communication and servant leadership skills
Problem-solving and conflict-resolution ability
Coaching aspirations
Outstanding organizational skills
Interpersonal skills and patience
Degree in Computer Science, Business or similar field
We know that you are not superhuman, and we are not expecting you to be. You are an energetic and proactive changer, mentor, and teacher who is good with people and happy to learn and err with us.
We are eager and impatient to meet you, so contact us now at: scrum@puzzlesoftware.rs
Deadline: 31.12.2021.
Office Location: Belgrade